LVT | LVP Luxury Vinyl Plank Floor Review
LVT | LVP Luxury Vinyl Plank Floor Review – Is It All The Same?
Pacific West Floor Decor – Complete Kitchen Renovations in Surrey BC
Complete Kitchen Renovations in Surrey and Greater Vancouver BC
Love to cook? Looking for a way to make your kitchen more functional and attractive? No matter your motivation for wanting to redo your kitchen, we've got plenty of options for you. At Pacific West Floor Decor Inc., we offer quality kitchen renovation services for homeowners in Surrey, BC.
Quality Products, Excellent Service
At Pacific West Floor Decor Inc., we believe in offering our customers top value. No matter the scope of your kitchen renovation project or the size of your budget, we pledge to give your space our full and undivided attention. We want you to come away more than satisfied with the results we produce; and to that end, we pledge to use only quality materials and products.
Invest in a new and improved kitchen and do your part to enhance your home's overall appeal. Call us today for more information about our kitchen renovation services or to schedule an on-site estimate.
Professional Installations – Serving the following Greater Vancouver areas:
Surrey, Langley, Aldergrove, White Rock, South Surrey, Crescent Beach, New Westminster, Delta, Ladner, Tsawwassen, Burnaby, Coquitlam, Vancouver, West Vancouver, North Vancouver, Maple Ridge, Pitt Meadows and Beyond from Whistler to Hope.
PROFESSIONAL REVIEW ON LVT | LVP (Luxury Vinyl Tile/Plank Flooring)
 What are some of the benefits and problems with vinyl plank flooring?
1. Question: Isn't All LVT  | LVP Vinyl Plank Flooring Basically Made The Same?
However, sub-standard, low-quality products are widely available and while they may look similar, the differences can soon be discovered during installation or after installation is complete. Some major issues of these low-cost, low-quality products are:
1. Delamination (separating) in the layers of the product
2. Poor design – weak locking or joint system
3. Off-gassing, strong odour and VOC issues.
4. Poor quality finishes – high maintenance and poor wear performance5. Thin wear-layer – easily scuffed, scratched, damaged / worn thru
6. Difficult installation – even with many promoted as "do it yourself" installation
7. Warranty Issues – Off-shore / small distributors with little or no consumer support
8. Significant Gaps – (SEE PICTURE TO THE RIGHT) Better qualities have balancing layers that provide stability within the flooring – preventing expasion and contraction of the tiles and/or planks.
*Products such as Karndean have none of these issues listed above.
2. Question: What should I look for when buying a vinyl plank floor?
Answer: Typically, the larger manufacturers invest much more into quality to ensure their name brand is protected. Many of the vinyl plank flooring on the market today comes from high output – low quality manufacturers from countries known for quality control issues. Be wary of outlets that do not install what they sell such as many discount or cash and carry type outlets. Typically these outlets' foremost focus is finding the lowest priced products to compete with other low-cost discount stores, quality soon becomes secondary in the race to find the cheapest product. This has been clearly seen in the laminate and hardwood flooring market and is now making it's way into the LVT | LVP market as well. In addition to price, Full Service flooring dealers must also ensure the products they sell can be installed efficiently by their own installers according to industry standards to make sure both the manufacturer and installation warranties remain intact.
3. Question: What brands should I look into?
Answer: As some of the larger flooring companies climb on board the wave of vinyl plank flooring, more and more quality flooring can be found. Many of these have offerings in many other types of flooring such as Congoleum, Armstrong, and Tarkett; whereas companies such as Karndean and Harbinger have been leading the way for years with cutting edge styles and designs as well as constant innovations in quality. For great loose lay options, look at 4Corners – Malibu Series as well as Drop & Done (NOTE: these can also be glued down for demanding installations)
4. Question: So what are the differences: low-cost vinyl plank vs. quality brand name floors?
Answer: Here is a small list of the major differences that can be found:
Your Health!!! Off-gassing of toxic chemicals is a major problem with many low priced – low quality vinyl floors, even some you may find in surprising outlets.customer's review of a big box product. Many manufacturers use recycled vinyl – which sounds good for the environment – but also can contain unwanted chemicals and is much tougher to control the quality of the finished product. We ourselves have found some of these problems in the early vinyl plank floors, many of these had an attractive price and decent look, but we soon found issues from strong odors emitting from some of these. Today, these issues still widely exist, but mainly with low-cost options manufactured in China. Some of these would dissipate after a few weeks but many seemed to never go away completely and really seemed to come back with warmer temperatures.

The solution we have found is to deal with proven manufacturers such as Karndean and Harbinger which have high quality standards and specifications as to  what goes in and what will come out (or not come out) of their flooring. Karndean is certified by Greenguard for Indoor Air Quality and Children / Schools Certified and Harbinger has low VOC certification.

The Finish. Floor finishes vary but typically as with many things in life, you get what you pay for. Low-end, low-quality vinyl plank floors typically have poor finishes that require an initial maintenance to be performed on your new floor soon after installation. Usually this consists of cleaning the floor with a specific cleaner, sealing the floor, and then a finish coat or polish. Failure to perform this initial maintenance may cause future cleaning issues, stains, or marks that may not remove. For the life of the floor you will then need to continue with a maintenance program to keep the floor protected and looking good. Better quality floors now come with low-maintenance factory finishes which do not need any initial maintenance and will never require polish or finishes. Floors such as Karndean and Harbinger have these quality finishes and make your life a whole lot easier while protecting your new floor for the life of your floor.

Warranty Protection: Buying no-name or off-shore vinyl plank flooring, although advertised with 20 – 30 year warranties typically offer very little in actual consumer protection. The opposite is true when buying a quality brand of flooring with the backing of a large flooring distributor and/or manufacturer. Large brand name manufacturers ensure the products they sell will exceed the terms of their warranties, this helps to avoid an issue to begin with, who wants to deal with a problem floor in the first place, even if it is covered by a quality warranty? To give complete consumer protection, make sure to have Pacific West Floor Decor have their own installation service install your new floor giving you complete assurance of a quality installation by experienced professionals – along with a full 2 year installation warranty.

Installation (Glue-down): There are now several methods of installation available today, anywhere from full-spread – permanent glue-down to complete glue-less (floating) installations. The most common among professional quality flooring is the glue-down style. Among glue-down systems, there are 2 major differences… one employs a permanent bonding, wet-set adhesive while the other uses a pressure sensitive (releasable) adhesive. Our recommendation is top leave the wet-set method for the professionals. Harbinger specifies the wet-set adhesive method and although a release adhesive can be used, the warranty provided by Harbinger will be void. The pressure sensitive adhesive method is much more user friendly as it will allow for immediate foot traffic as soon as the plank is placed, the adhesive is tack dry during installation which eliminates the problem of cleaning adhesive off your new floor. Karndean specifies the K-91 adhesive for their floors and we highly recommend this as a quality adhesive. ALWAYS FOLLOW MUNUFACTURER GUIDELINES FOR INSTALLATION SPECIFICATIONS AND PROCEDURES. 

Installation (Floating or Glue-less): There is a dramatic increase in the number of new vinyl plank floors using various types of glue-less installation systems. One that has been around for a few years already is the peel and stick system. This uses an adhesive strip found on each plank, to adhere to the following plank. A few things you should be aware of when purchasing one of these products; quality is very important as this system is less forgiving regarding design, quality of the adhesive strip, packaging, etc. Some problems have been found with lower quality flooring in wet areas or areas that have either a higher or lower temperature range such as a basement or a sunny upper room.

The click / glue-less locking system, the crucial component being obviously the design and strength of the lock. This determines how easy or difficult the installation as well as how the floor will hold together with time. IMPORTANT: Many of these new designs are problematic with weak  and/or sloppy locking systems; many are also extremely difficult to lock together during installation – we recommend a close inspection of these systems before purchasing! Make sure to use a quality brand when purchasing a clic lock system to ensure a strong locking system. While 'clic' systems and other floating LVT | LVP products have some benefit in reducing surface preparation with some installations, we still recommend the glue-down installation for heavy use areas, professional, long-term, vitually problem-free installation.


Lastly, is the  loose lay flooring system. This is based on similar technology as the fiberfloor sheet vinyl flooring. No glue, no locks, no problem… just run a band of adhesive or double-sided tape around the room perimeter and start installing. Great for renters who want to "take it with them" when they go and then reinstall it in the next place. This floor can also be fully adhered for permanent installations or areas with higher traffic demands. Brands we carry are 4Corners (Malibu), Drop & Done, and Flexiplank.
Professional Installations – Serving the following Greater Vancouver areas:
Surrey, Langley, Aldergrove, White Rock, South Surrey, Crescent Beach, New Westminster, Delta, Ladner, Tsawwassen, Burnaby, Coquitlam, Vancouver, West Vancouver, North Vancouver, Maple Ridge, Pitt Meadows and Beyond from Whistler to Hope.
REVIEW: Vinyl Plank Flooring (LVT | LVP) – Good, Bad or Ugly.
(Which Vinyl Plank LVT | LVP Floor should I buy?)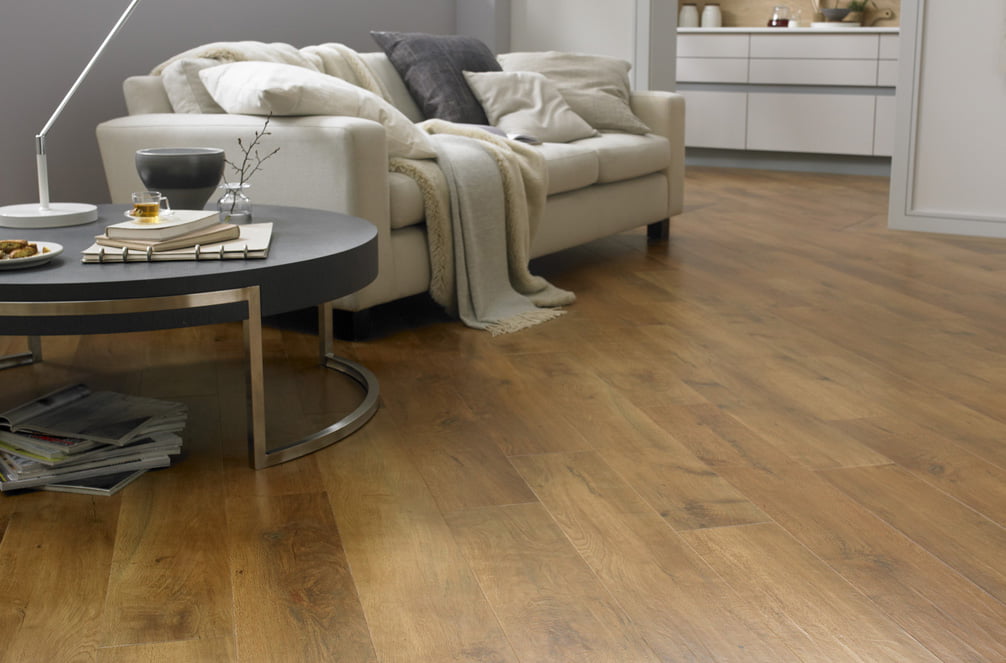 WE ARE THE LVT VINYL TILE AND PLANK EXPERTS
FOR 
 QUALITY LVT | LVP BRANDS – CLICK HERE
&
Request A Free On-site Estimate